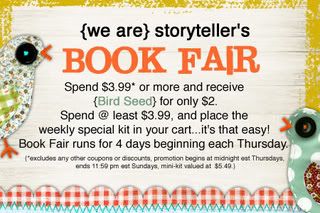 A last minute holiday weekend promotion from Emily Powers! The perfect quick page album to celebrate every patriotic occasion, Celebrate! I'm Free is yours for free when you spend $5 or more in Emily's shoppe this weekend. ($6.99 value, ends 11:59 pm est 9/2)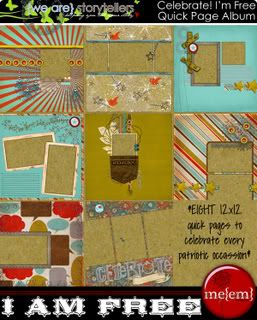 Tomorrow we say good-bye to our wonderful guest artist Marcie Reckinger. As she goes, so does her products. Pick up My Backyard Star before Aug 31 or it will be gone, gone, gone, as well as her other goodies.
Have a wonderful weekend and stay tuned next week for details of our Fall Sale coming Sept 4-7!
take care!
{storyteller} deann